This is a great way to dress-up chicken that tastes great, kid-friendly, and still awesome macros!
We discovered this recipe in our Once a Month Meals menu, and have remade it several times.
This recipe has already been added in MyFitnessPal as a food in two listings. The first is the grilled chicken portion (with marinade calories and macros included cooked!), and then the separate sauce you can use as dipping sauce to balance taste vs. how many carbohydrates you have available. If you are making the recipe exactly as laid out, then you can save a ton of time and pull this in immediately in your Diary! Just search for "MacroRx+" in your Diary and our recipes will come up. Change the serving amount to 1 g and then measure out using your scale how many grams total you want to eat and put that in for Number of Servings and voilà!
If you want to alter the recipe at all, then you can copy the ingredients below, make any substitutions and create your own "Recipe" in MyFitnessPal and it will auto calculate your new macros!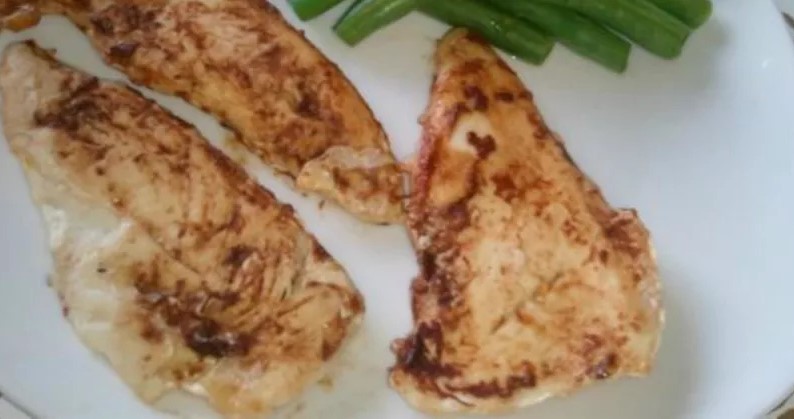 Honey Mustard Grilled Chicken
Super easy recipe you can make ahead of time and marinade for a quick, macro-friendly dinner.

Ingredients
2725

g

Chicken Tenderloins

400

g

Dijon mustard

525

g

Honey

34

g

A1 Steak Sauce
Instructions
Combine the Dijon mustard, honey and steak sauce in a medium bowl and stir to combine.


Save half of this sauce (about

480

g) into a separate bowl you will use as a dipping sauce.


Combine the remaining half of the sauce into a large bowl with the 6+# of raw chicken to act as a marinade.


(Optional) - Take out half (about

1600

g) of the marinated chicken into a gallon-size freezer bag and freeze for another day.


Grill up the chicken to an internal temperature of 140 degrees, or about 3-4 minutes on each side.


Measure the grilled chicken on your plate cooked in grams, and then add the amount of dipping sauce you want in grams as well. The reserved sauce doesn't need to be cooked, but you are welcome to heat it up. Enjoy!

Nutrition
Serving:
100
g
Calories:
167
kcal
Carbohydrates:
6.9
g
Protein:
32.2
g
Fat:
0.6
g
Cholesterol:
85.6
mg
Sodium:
233.2
mg
Potassium:
4.3
mg
Sugar:
6.9
g
Vitamin C:
2.1
mg
Calcium:
0.5
mg
Iron:
0.5
mg
Nutrition Facts
Honey Mustard Grilled Chicken Sauce
Amount Per Serving (50 g)
Calories 82
% Daily Value*
Sodium 462mg20%
Potassium 13.8mg0%
Carbohydrates 22.2g7%
Protein 0.1g0%
Vitamin C 0.2mg0%
Calcium 1.6mg0%
Iron 0.1mg1%
* Percent Daily Values are based on a 2000 calorie diet.